This film has been a personal quest. Ever since discovering the speed bag, the different styles of punching, the history behind it & the incredible community around it, I've just been hooked…entirely hooked. It's no secret if you've been reading this blog that I am a true speed bag addict and the deeper I research it, the more interested I become.
Some might call me crazy, but I'm fascinated by everything 'Speed Bag' and the people involved. For example, I found quite a few people who do some fancy punching that focuses on total control of the bag. They hit from every side with both fists and elbows and can stop or spin the bag on demand. It is really something to see. On further research, I discovered the source (or one of the main sources) and again, made another new friend… Dee Pooler.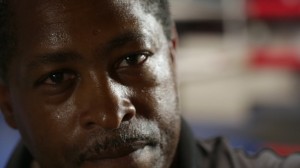 Dee is an incredible bagger (and one hell of a nice guy) and can do things with a speed bag I've never seen done before. His style is very unique and depending on the type of trainning he's doing, changes a bit, be it for MMA, Martial Arts or straight boxing. Like his mentor, Alan Kahn, he likes to call it a "Control Bag", not a speed bag. By going slow and thinking about every strike, he can create combinations with surgical precision…it is truely amazing to watch him work the bag.
Dee resides in Oakland, CA and continues to train boxers, MMA fighters and Martial Artists…..and the speed bag is always part of those training regiments.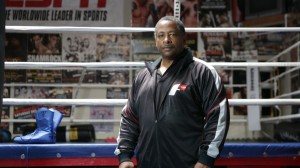 Contacting him via Facebook led to a bunch of phone calls…and again, with the help of my 'Baggin Brothers & Sisters' I was put in contact with a videographer on the westcoast that could shoot an interview for the film.
I need to thank that videographer for helping me make this happen, his name is Philip Pacheco (www.philippachecophoto.com) and he is one talented guy! Once I had finally found Dee, I knew he HAD to be in this film and Philip really came through for me setting-up the interview, shooting outstanding footage and uploading it for me to edit & add to the film. If you get a chance, please take a look at his site and you'll see just how talented he is. I can not thank him enough for all the help. Hats off to Philip and thank you Dee for being a part of this project!
….now back to the edit….SO much to do, So little time…. cheers.